What do you know about China from an investor's perspective? After all, China is one of the world's largest economies.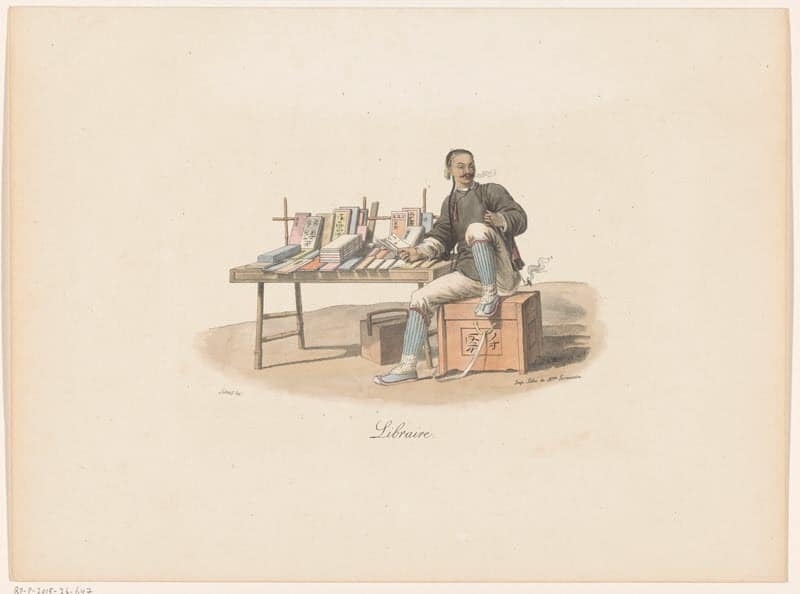 China and Emerging Market Indices
As one of the world's largest economies, China is of great interest to investors. China makes up a dominant weighting in most emerging market indices.
Examples iShare, EEM and FXI
For example, one of the most popular emerging market index exchange-traded fund (ETF) is the iShare, EEM. Chinese companies comprise almost 30% of the fund.
The Chinese economy, on a percent growth basis, has been slowing for years. The Law of Large Numbers applies here. In absolute numbers, China continues to grow impressively.
Western conflict with China has seemed to be inevitable like a modern Thucydides Trap – a rising power in confrontation with an already established power. So far, the conflict has been contained to economic competition. During the past two years, COVID, trade tariffs with the US, internal Chinese regulation of tech companies, and disputes with the US over securities regulations have made China an almost uninvestable place.
The FXI, an ETF that invests in Chinese Large-Cap companies and is dominated by tech and e-commerce firms, is down more than 25% over the past 52 weeks.
China: A Better Environment for Investors?
However, in the past month, the FXI is up just over 8%. The positive performance reflects recent developments that may be signaling a better environment for investors.
Easing Chinese COVID Lockdowns
Over the past couple of weeks, China has eased some of its COVID lockdowns. COVID restrictions are becoming more relaxed although according to the BBC, as many as 650,000 people remain confined to their homes and properties.
Most citizens are allowed to finally roam freely in their cities. Officially, the Zero COVID policy remains intact, mandating quarantine or hospital stays for those exposed to or ill from the virus. Residents must show a green health code on their phones to leave most residences and enter other buildings.
For amenities such as public transport, or more populated buildings such as malls, a negative PCR within the past 72 hours is necessary. When traveling outside of the city a 7-14 day quarantine is mandated after their return.
Museums, movie theaters, and gyms remain closed, and most children are still not back to in-person education. This zero-tolerance approach is leading to lingering economic distraught, but any easier stance should help the economy.
Increasing Rationality for E-commerce and Tech Sectors
When looking into the government's handling of the e-commerce and tech sectors, it seems as if they aren't significantly loosening the rules but as CNBC reports, officials are making them more rational. Like removing COVID restrictions, easing up on the tech industry may help to boost the economy.
Encouraging Innovation with Looser Initial Restrictions
The government seems to want to pivot to a policy of encouraging innovation with looser initial restrictions and increased regulations once the development is underway.
The Washington Post reported that the Chinese Communist Party has "pledged to deliver on economic targets while also supporting the healthy growth of technology companies". The Party has a goal of seeing that wealth is more broadly distributed which they feel is a key to stability.
While China has developed rapidly, it continues to have a very large population that is still in relative poverty. Officials hope that they can thread the needle between growth and control.
Improving Relations with the US
In addition to the Chinese government relaxing some controls over economic activity, there has been some movement to bring relations with the US to a better footing.
During the Trump Administration and to a large measure under Biden, tariffs and regulatory actions were taken against China to move manufacturing from China back to the US. This has inflicted pain on both sides of the trade equation.
The Biden Administration has already removed some tariffs on certain products like solar panels and is considering more.
With respect to US accounting requirements, the US Securities and Exchange Commission mandated that companies listed on US stock exchanges must provide information on whether they are under government ownership and provide their audit information. After much resistance, it appears Chinese authorities are going to give the US full access to the auditing reports of most of their companies.
As of now, it appears China wants to have most Chinese firms keep their US listings while some state-owned and private companies will be delisted. This has the potential to end a long-lasted securities dispute between the US and China and would go a long way to ease investor uncertainties.
Keep an Eye on China for its Investment Potential
Perhaps the markets are interpreting a thawing of China-US tensions, and this is being reflected in Chinese stock performance. Once again, investors might be seeing China as being investible. It is probably too soon to tell, but if there really is a positive change in relations, Chinese equities could be a place to look for positive returns.
Thanks for reading!
Subscribe to Pendragon's Newsletter
Image credit: Chinese boekverkoper Libraire (title on object). Print maker: Schmit (19e eeuw), printer: Mademoiselle Formentin (Joséphine Clémence), Paris, 1825 – 1827 S. Emmering Bequest, Amsterdam, Rijks Museum.
Contributing to this article is Julianne Crawford, Summer Intern, Colgate '25.
Note: This blog article is intended for general informational purposes only. Nothing in it should be construed as, and may not be used in connection with, an offer to sell, or a solicitation of an offer to buy or hold, an interest in any security or investment product. Investing involves risk.