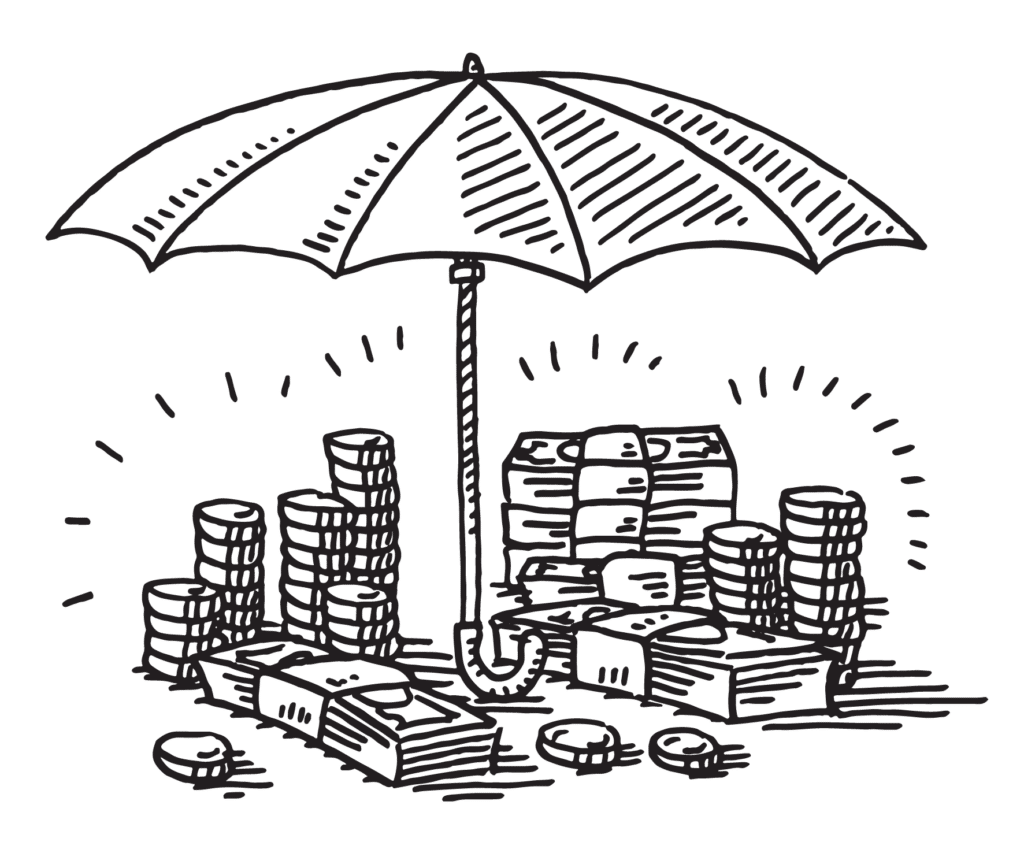 An important key to investing is to remember that stocks are not lottery tickets".

Peter Lynch
What are the Pendragon Equity Strategies for Wealth Management Portfolio?
Core Equity Selection
Investments are selected by following the principles of Graham & Dodd of Columbia Business School, updated and broadened to include modern investment thinking. The portfolio invests in low P/E, low P/B securities as well as "growth at the right price" securities, and shareholder-friendly companies.
The emphasis is on finding opportunities in large, mid-cap, and small companies.
Dividend-Paying Stock Selection
These stocks are selected to generate either higher tax-advantaged income or to have the potential to increase their dividends. In some accounts, to enhance income, covered call writing may be used.
The focus is on mid to large-cap companies.
Who should consider investing in the Equity Strategies for Wealth Management Portfolio?
Investors who want long-term appreciation, mostly through capital gains. The strategy also provides income from dividends for clients who are looking for multiple income sources.
Who manages the account?
Ian Green is the portfolio manager for Pendragon's equity strategies. Ian has been a registered investment advisor since 1997. Ian is a CPA and is a member of the AICPA Personal Financial Planning section. He holds a BS in accounting and economics from Marist College and an MBA in finance from Columbia University. Pendragon Capital Management, Inc. exercises discretionary authority over buying and selling securities in the account.
In what types of equities will the manager invest?
Pendragon Capital will invest in US and non-US companies that :
• Meet our investment criteria across different sizes and sectors
• Trade at a discount to their intrinsic and potential value
• Have a sustainable growth and business model
• Employ a competent and skilled management team that is committed to increasing shareholder value
What types of instruments will the managers use to make these investments?
The investments can be in a variety of securities. The emphasis will be on publicly traded securities like common stock and preferred stock.
For some accounts, the manager can use derivatives like options to hedge, to enhance income, and/or to speculate. Additionally, the account may hold publicly traded master limited partnership units, ETFs, mutual funds, and shares of closed-end funds.


What are the fees associated with the Equity Strategies for Wealth Management Portfolio?
Pendragon Capital Management, Inc. charges a 1% annual management fee, paid quarterly based on the quarter-ending account value. In addition, the investor will pay other fees such as trade commissions and other ancillary brokerage or clearing firm charges.
What are the risks associated with investing in Equity Strategies for Wealth Management?
All investing involves risk. Investors can lose all or part of their principal. The overall market is volatile. While the strategy invests in predominantly established companies, the manager can purchase shares in new technologies and new markets.
Some companies are new. With respect to companies that are non-US firms, other risks such as currency exchange rates, are present.
Can the Equity Strategies for Wealth Management Portfolio be held in a retirement account?
Yes, the Equity Strategies for Wealth Management Portfolio strategy can be tailored to meet the requirements of a traditional or Roth IRA or a self-directed 401K plan.
Is there a minimum investment to open the Equity Strategies for Wealth Management Portfolio Account?
There is no set minimum. Please contact us to discuss.
What are the applicable safeguards?
While there is no protection against market losses, the Equity Strategies for Wealth Management Portfolio exists in a brokerage account at a FINRA SIPC member securities broker-dealer.
The broker-dealer employs a third-party clearing firm to hold all client assets and send trade confirmations and monthly statements to clients. Please see SIPC protections on the SIPC website (www.sipc.org).
In addition, our clearing firm, Wedbush Securities, Inc. provides private insurance up to $25 million per customer to protect against fraud or bankruptcy.
How do I open an Equity Strategies Portfolio account?
Please contact Ian Green at 917-837-2287 or ian@pendragon-capital.com to obtain the appropriate new account forms.