The stock market has continued its march higher.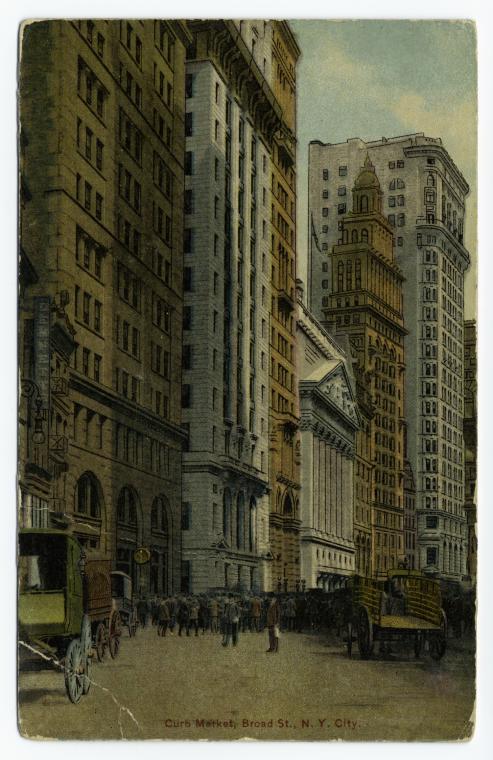 New Records in Closes, Retail Sales & Corporate Profits
New record closes were reached for the Dow Jones Industrials and the S&P500. The NASDAQ is very close to an all-time high. Many European exchanges and the TOPIX Japanese index hit fresh highs as well.
Retail sales this week saw the biggest increase since the US began tracking the statistic.
Corporate profits should be very good and look even better when compared to the pandemic-cratered second quarter of 2020.
A Broad Market Advance
The market advance has been broad.
Last week there were 721 "new highs" on the New York Stock Exchange and only 60 "new lows". According to Barrons, last month's weekly average cash inflow to equity mutual funds was $20 billion.
The average weekly inflow to taxable fixed-income funds was $13.3B and money markets received $18.8B. These are solid figures indicating that there is a willingness for investors to put money to work. It's hard to argue that we are not in a bull market.
Optimism, Yet Always Reasons for Caution!
Of course, there are reasons for caution. There always are. The market has moved up significantly and is anticipating a strong recovery.
The S&P500 now trades at a forward price-to-earnings ratio of 22.4. That is well above the 10-year average of about 16 times earnings and the 5-year average of about 18 times.
Optimism is certainly here. According to Fact Set, the market is anticipating year-over-year earnings growth in the 1st quarter to be 24.5%. If this increase in corporate profits comes true it will be the highest since the recovery following the Great Recession of 2008-2009.
Consumer discretionary and Financials are the two sectors expected to see the largest year-over-year increase in profits. If the actual earnings beat expectations, stock prices can rise.
Be Selective in Your Investment Decisions
With high multiples, if companies disappoint, there will likely be downward price action. Investors can be selective and look for stocks that should have solid year-over-year comparisons that trade below the market multiple.
The high flyers bring up the average multiple. Look for value. Look for growth at the right price.
It is tricky to reach after the increase in stock prices we have seen over the past year.
Two Concerning Risks to Marching Higher: Inflation & Taiwan
The two risks to the markets that concern me at the moment are inflation and Taiwan. Both could create a market correction perhaps even a bear market.
Inflation
With respect to inflation, I have concerns but I remain skeptical of the negative impact that many analysts are predicting. There is a saying attributed to financier Bernard Baruch,
"Something that everyone knows isn't worth knowing".
In other words, once an issue is widely known and expected, the markets quickly discount it and its impact is already reflected in current prices.
Since the vaccine rollout and the second and third COVID stimulus packages have been put in place, market watchers have been calling for inflation. Perhaps, but as the economy normalizes, there is a high probability that supplies will increase and ease price pressures.
Could the stock market manage through a short to an intermediate-term bout of inflation? I think so.
For companies that can pass higher costs on to consumers, there shouldn't be an impact on profits. Higher revenues due to higher prices could even help a company's debt reduction efforts as debt costs are low and fixed.
Taiwan
Taiwan may be a very different story. China has increased aggressive actions in Taiwanese airspace and in the South China Sea.
As of now, I think the markets are not thinking that a Chinese invasion of Taiwan is even a small possibility. It is not priced in.
If China were to attack Taiwan, the global semiconductor and technology supply chain would be disrupted. Sanctions and military action by the US might even come into play. This would be a calamity for business and not solved quickly.
I am not suggesting that invasion is imminent but it is something investors should keep in mind. I'm not a fan of chasing Black Swans but this could be a really big bird.
Thanks for reading about the market marching higher.
The Pendragon Capital Management Team
Click to Download the April 2021 Newsletter
Note: This blog article is intended for general informational purposes only. Nothing in it should be construed as, and may not be used in connection with, an offer to sell, or a solicitation of an offer to buy or hold, an interest in any security or investment product.
Image credit: The Miriam and Ira D. Wallach Division of Art, Prints and Photographs: Picture Collection, The New York Public Library. "Curb market, Broad St., N.Y. City" New York Public Library Digital Collections. Accessed April 20, 2021. https://digitalcollections.nypl.org/items/510d47e2-8ead-a3d9-e040-e00a18064a99